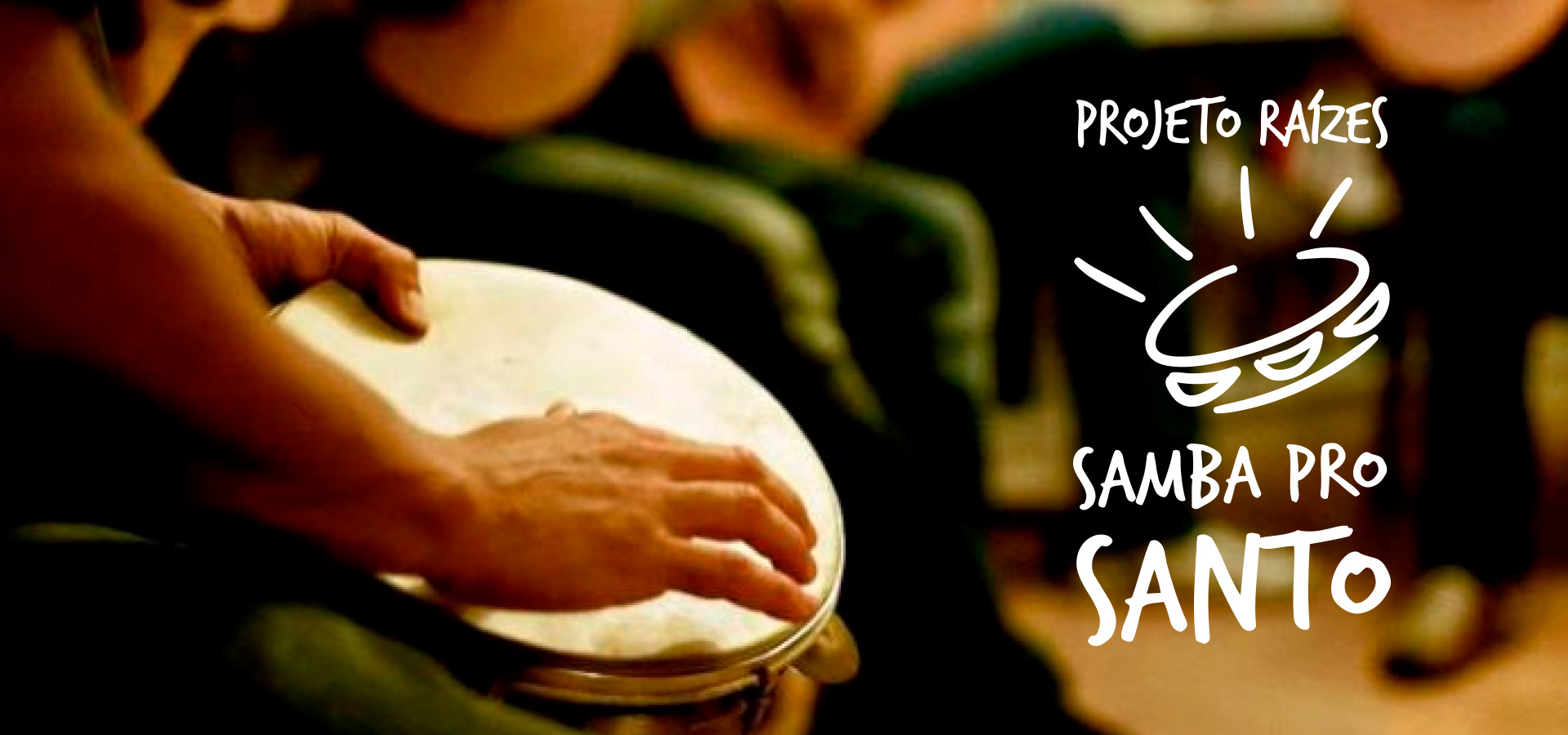 Projetos Raízes "Samba Pro Santo"
Visual Brand, Logo Design, Music
Projeto Raízes "Samba Pro Santo"

is a charitable action that involves the art of samba and the maintenance of a charity center in Belo Horizonte. The action consists of promoting a samba circle monthly for the community of the Céu Azul region, in the Northern Area of the capital of Minas Gerais. The proposal is completely unpretentious. We are talking about a project that involves samba as its main attraction. Samba is like the curvaceous female body that is not concerned with standards. The soul of samba, samba and style lovers is free and free to dance to the sound of the cavaquinho, the tambourines and the guitar. It is a form of sound that radiates a golden light, not only for the tenacity of connoisseurs, but for the spirit of style. Its spirit is golden yellow, from the halos of the saints.
Projeto Raízes "Samba Pro Santo"
Identidade Visual, Design de Logotipos, Música
Ação beneficente que envolve a arte do samba e para a manutenção de núcleo de caridade em Belo Horizonte/MG. A ação consiste em promover mensalmente uma roda de samba para a comunidade da região do Céu azul, na Zona Norte da capital mineira. A proposta é plenamente despretensiosa. Estamos falando de um projeto que envolve o samba como sua principal atração. O samba é como o corpo curvilíneo que não respeita padronizações. A alma do samba, do sambista e dos apreciadores do estilo é livre e solta para dançar ao som do cavaquinho, nos pandeiros e do violão. É uma forma de som que irradia uma luz dourada, não só pelo tenaz dos apreciadores, mas pelo espírito do estilo. Seu espírito é amarelo-dourado, das auréolas dos santos.